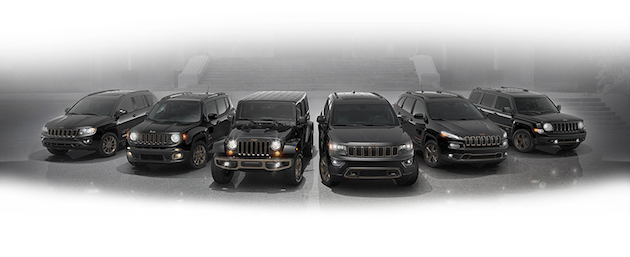 Driving a Jeep is everything is is cracked up to be. Not only does owning a Jeep make drivers part of a big family, but it also gives them the confidence to go where they've never gone before. There are plenty of Jeep models for Long Island shoppers to choose from. Whether it is the Jeep Wrangler or the Jeep Grand Cherokee, everybody is sure to find a model that fits their needs.
Each Jeep vehicle is made to please both younger and older generations. Whether motorists would like to go camping and off-roading with their friends, or families would like a reliable SUV with great safety features, Jeep has the perfect fit. For whatever the use, every model comes with impressive towing capabilities. Drivers of the Jeep Wrangler can receive a maximum towing capacity of 3,500-pounds, while Jeep Grand Cherokee motorists can receive a whopping towing capacity of 7,200-pounds. Talk about strength!
Long Island Jeep Drivers Understand Adventure
There's no surprise each Jeep is made with power that can blow the competition away, but all Jeep 4x4 models also come with a Trail Rated® badge, which gives adventurists the strength to dominate off-road. This badge signifies that the model had gone through grueling tests to prove its off-road capability. Below is a list of standards the Trail Rated® System requires each vehicle to meet:
Traction
Water Fording
Maneuverability
Articulation
Ground Clearance
Jeep fans are unlike any other fan base in the world. Loyalty shines through each and every driver when they talk about their Jeep. Once shoppers purchase a Jeep, they are accepted into something bigger. All Jeep owners belong to a family, and the brand acknowledges how loyal each and every driver is. That is why each Jeep is made with quality parts, and our Jeep service center is here to give Long Island drivers nothing but exceptional service.
To learn more about the Jeep lifestyle and what makes each model so special, be sure to contact Town & Country Jeep Chrysler Dodge RAM by calling us at (888) 862-0788.