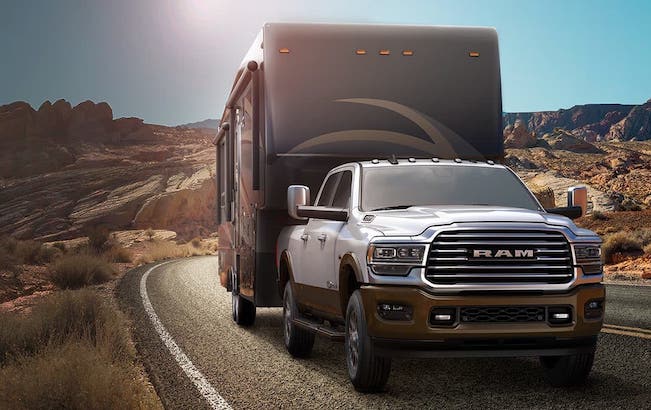 When you're using your truck or SUV for everyday towing, or even just bringing a few things from point A to point B once in a while, you want to save it from regular wear and tear. Understanding your towing capacity can help you prevent unnecessary damage to your vehicle's parts.
At our Jeep Chrysler Dodge RAM dealership near Long Island, we often like to let our customers know exactly how capable their vehicle is. While your engine and transmission do produce the power you need to tow, you need to be sure that your suspension can support the stress of what you're towing and that your brakes can slow everything down when needed.
When you're looking to tow some heavy cargo, you'll need to know three important figures. If you want to know your truck or SUV's weight ratings, just look in your owner's manual.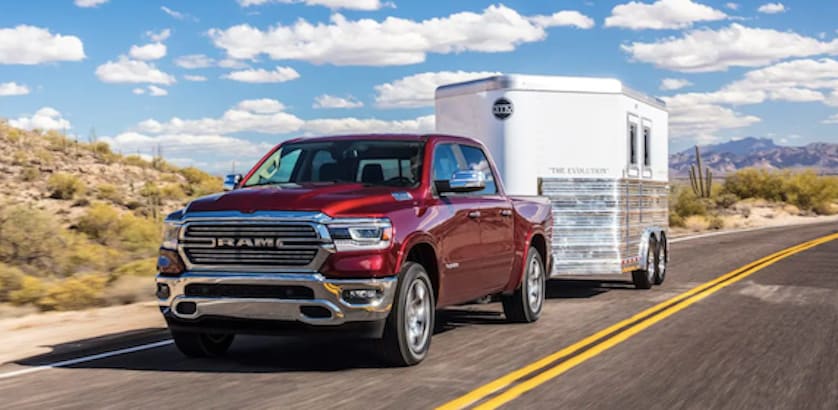 GVWR - Gross Vehicle Weight Rating
GVWR refers to the overall weight of your vehicle. This is your vehicle's weight, the added weight of your passengers and cargo, and the tongue weight. The tongue weight is the downward weight of a trailer on the hitch. It's important to factor in each of these figures when you're looking to tow.
GTWR - Gross Trailer Weight Rating
This figure refers to the weight of the trailer and what's inside it. If you're thinking of towing, be sure that you don't tow more weight than your vehicle can handle. Even if your truck can move the trailer, this will put unnecessary stress on the powertrain. When it comes time to brake, your car might not be able to come to a stop safely if it's towing too much weight. If you feel your brakes might need a check-up before hitching up your trailer, be sure to visit our service center near Long Island.
GCWR - Gross Combined Weight Rating
This figure specifies exactly how much your vehicle can collectively handle. This includes your vehicle, passengers, cargo, tongue, and trailer weight. If your vehicle is carrying too much weight, you'll be over your Gross Combined Weight Rating and your vehicle will have to take some weight off to operate safely.
After you've found out exactly how much weight your vehicle can handle, you'll be ready to start towing. For more information about what your vehicle can do, don't hesitate to contact us at Town and Country JDC today.