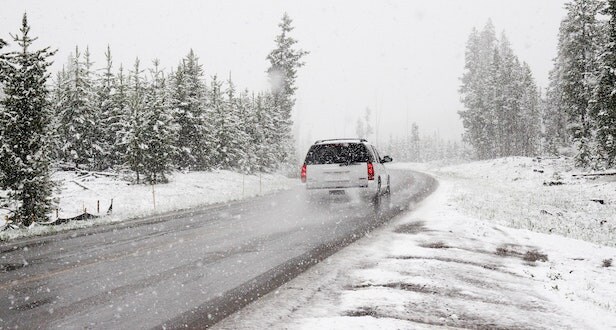 For half the country, winter weather is an unfortunate, and almost regular, occurrence. You'll have to battle freezing cold temperatures, unexpected blizzards, and icy roads throughout the season. Imagine you're driving home from work, slide off the road, and get stuck. Maybe you have car trouble, or are caught in a major snowstorm, or get into an accident where multiple people are stranded in the cold. The experts at Town and Country JCDR near Wantagh suggest building a winter emergency kit to keep in your car.
Building Your Emergency Kit Near Wantagh
When winter weather arrives, it always helps to be prepared. Before you begin building your emergency kit, you should be sure to have your routine car maintenance done at our Wantagh area service center before the winter season starts. Have one of our service experts check your car's antifreeze, brakes, heater and defroster, tires, and windshield wipers to make sure they're in good shape before you tackle the winter roads.
Once you're ready to start building your emergency kit, we suggest you include these items:
First aid kit
Essential medications
Flares or reflectors to signal for help and warn other drivers
Flashlight
Extra batteries
Jumper cables
Snow and ice scraper
Snow brush
Survival blanket or sleeping bag
Tire chains and/or tow straps
Extra set of winter clothes
Snow shovel
Non-clumping kitty litter or sand for traction
To remain connected to emergency services, a portable phone charger will ensure that your phone will have power throughout your emergency, but hopefully it doesn't last too long! If winter weather is anticipated, it helps to fill your car's gas tank at least halfway.
If you have any questions or need some more winter weather emergency tips, don't hesitate to contact us at Town and Country JCDR today. It always pays to be prepared!