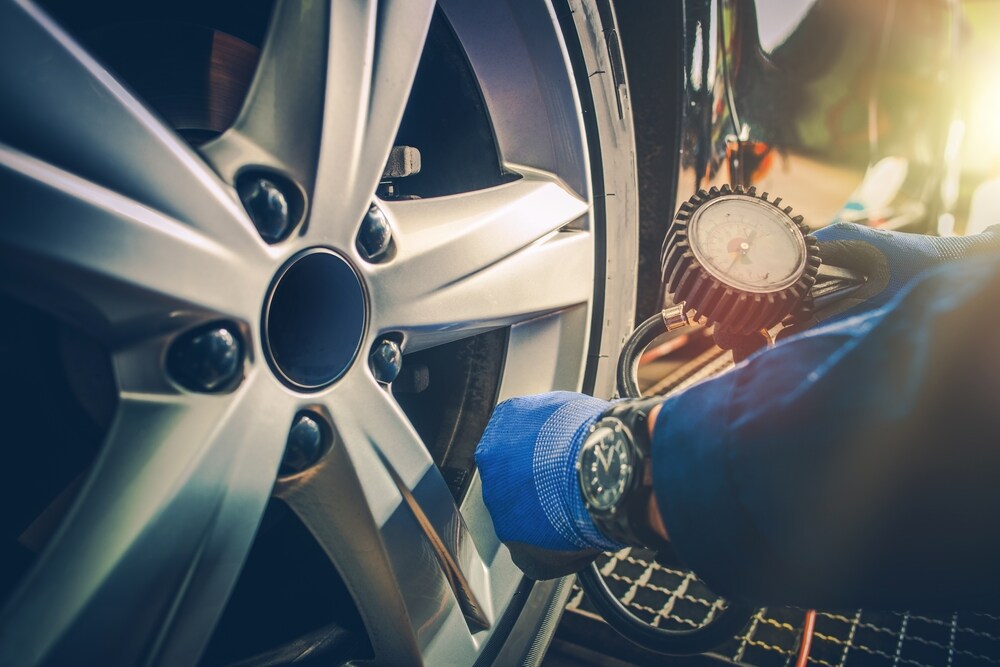 Looking to find the correct tire pressure on your Jeep, Chrysler, Dodge or RAM to drive carefree around Long Island? Through seasonal shifts and the terrain changes that consequently take place, your vehicle's tires may be getting worn out. Your tires will eventually need replacement, but there are ways to ensure they last as long as possible. One of them is ensuring that you maintain the right tire pressure for your wheels, and checking that they maintain this pressure throughout the seasonal changes. While it can seem confusing to figure out how to find the exact tire pressure that is optimal, our sales staff are happy to help you figure it out.
Find the Right Tire Pressure For Your Jeep, Chrysler, Dodge, or RAM Near Long Island
It's important to give your tires the attention they deserve since they are one of the most integral parts to get your vehicle moving. Tires lose pressure daily. In cool weather, a tire will typically lose one or two pounds of air per month. In warm weather, tires lose even more air. The first place to look for the correct air pressure for your specific tires is your vehicle owner's manual. Correct air pressure should also be listed on the tire placard attached to the vehicle door edge, doorpost, glove box door or fuel door.
If you notice tire pressure symbols from your vehicle's tire pressure monitoring system lightup on the dashboard, this means that a tire is 25% under-inflated. It could mean one or more of your tires is underflated; if you don't feel confident deciphering which one or why they are deflated, the team at our Long Island Jeep Chrysler Dodge RAM service center would be happy to assist you. We have all of the quality Mopar parts your vehicle needs in the event that your tires need swapping out due to a leak. If your tire pressure continuously needs fixing, it's a good idea to bring it to our team to ensure a leak is not the cause.
For more information on tire pressure, contact us at Town & Country Jeep Chrysler Dodge RAM.