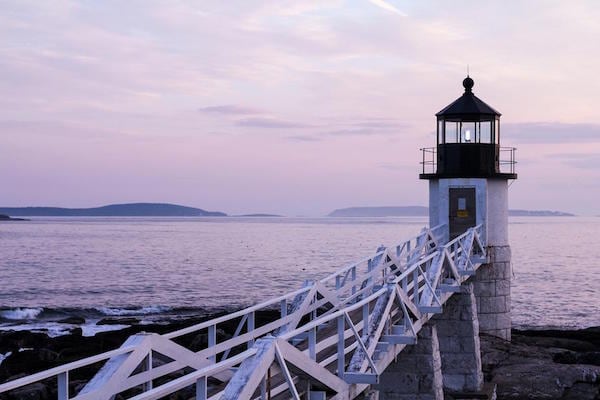 Now is the perfect time to get in your Jeep, Chrysler, or Dodge and explore the Long Island area. There are a variety of great spots to check out in the area that you can easily reach with your vehicle. Our Long Island Jeep Chrysler Dodge dealer wants to help local drivers get out on the road in their Dodge so they can see some of the top scenic routes in our state. Since we are dedicated to giving our local drivers the best driving experience possible, we want to pair the fun of driving a capable Chrysler with the beautiful winding roads of our own area. We've picked some of our favorites for the top three scenic routes in Long Island.
Oyster Bay, Bayville, Mill Neck
This route is a great one for its spectacular water views, and glimpses of birds like egrets, ducks, and swans as you drive along West Shore Road. This is also a drive mixed with wooded areas and shoreline, with views of charming houses in Bayville and winding, two-lane roads in Mill Neck.
Route 27A From Eastport to Southampton.
This route takes you through Montauk highway and County Road 80 East. Any right turn on this route will bring you to water, or you can choose to follow the path and hop from different farmstands. The scenery ranges from Hampton Bays to the antiquing gold mine of Eastport. Enjoy the stately houses and the magnificence of Sacred Hearts of Jesus and Mary Roman Catholic Church as you get into Southampton. When you want to get off the beaten path, take your Jeep off-roading and you'll experience the journey unlike ever before.
Route 114 From North Fork to the Hamptons
This route is a total of three hours with stops, and allows you to board a ferry. You start from route 25 and go to route 114 in Greenport, then take the ferry to Shelter Island. After a short drive south to board another ferry to North Haven, continue to Sag Harbor, ending in East Hampton. On Shelter Island, you'll see impressive churches and houses interspersed with walking paths, woods, and stores.
For more information on these or other scenic drives in our area, contact us at Town & Country Jeep Chrysler Dodge.