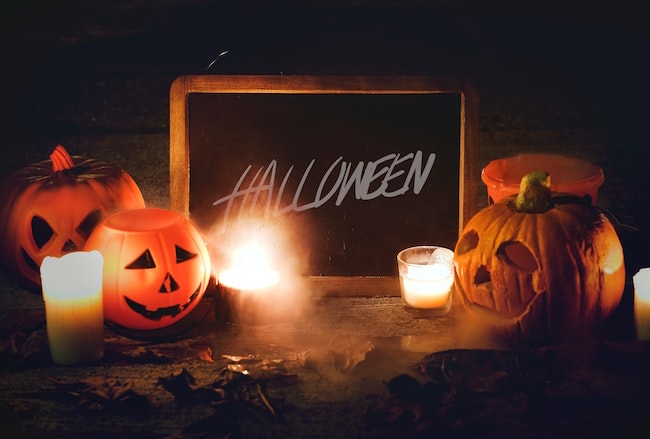 Now that Halloween is around the corner, it's time to consider your options for how your family should celebrate. One option is to go "trunk-or-treating", a fun way for your kids to get the candy they crave while walking a short distance between participating vehicles. Each vehicle will decorate their trunk with their own creative ideas, and there are a variety of ways that you can display the holiday spirit. Our Jeep Chrysler Dodge RAM dealer loves seeing our Long Island area drivers happy, and we have some tips to really get your vehicle prepared for the occasion.
How to Decorate Your Dodge For Trunk-Or-Treating
Whether you own a Jeep, Chrysler, Dodge, or RAM, there are many ways to dress up your trunk for some Halloween fun near Long Island. Your vehicle may have a tall, wide trunk that's perfect for hiding scary items, or you may have an exposed truck bed that can display frightening figures that'll get the crowds in the mood. A good trick is to use any leftover items in as creative a manner as possible. You can use cardboard, Christmas lights, fake cobwebs, sports gear, and anything that you can imagine as scary and festive.
Your decorations can be scary, or they can be exciting and inviting. Some people choose a theme such as video games or board games, and create an attractive trunk that follows the theme with displays that extend out of the trunk. For example, a Candyland theme includes cardboard, colorful squares and upside down, gumdrop-like buckets leading up to the trunk where you can pick up your candy. Other theme examples include the Angry Birds, sports team decor, a Mcdonald's drive thru, the Muppets, Veggie Tales, and a spider web, a hay ride in a truck bed, a crime scene, a mad scientist's lab, Ghostbusters, and Star Wars. There are many ideas you can choose from, depending on your materials.
For more advice on decorating your trunk for trunk-or-treating, contact us at Town & Country Jeep Chrysler Dodge RAM today!