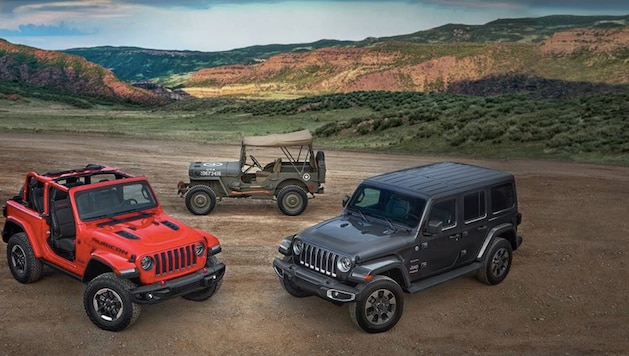 Before the heat has settled for the summer, it's important that you prepare your vehicle for the change in temperature. Your Jeep has always been there for your adventures, so make sure to return the favor and keep your model healthy and running efficiently. To properly prepare for another Jeep road trip near Long Island, you'll need to schedule some routine maintenance to make sure every system and part is working correctly. Check out the tips from our team on how to make sure your Jeep survives the heat!
Check Your Tire Pressure
The last thing you need on your summer road trip is a glitch in your tire performance. When it gets very hot, the air in your tire can expand which can wear on the wheel and interfere with braking. Before you head out, make sure to check your tire pressure.
Top Off Fluids
As the weather gets warmer, it's important make sure your car's engine is getting sufficiently cooled. If either the coolant light has been illuminated or you haven't checked your coolant levels in a while, check your owner's manual and open up the hood to make sure the fluid level is at the proper level. While you're at it, be sure to check your window washing, power steering, brake, and car oil levels.
Check Your Car Battery
If your car has an old battery--say about three years old--the summer heat can be particularly brutal. To avoid expensive repairs from overuse, it's worth having your battery tested and replaced if necessary at our Jeep dealership near Long Island.
Keep Your Jeep Cool
While air conditioning is especially important to passengers packed into a hot car, it's also a good indicator of the overall health of your Jeep. Make sure to have our technicians check the cooling system, as a system that doesn't blast cold air like it used to may indicate a poorly functioning refrigerant.
For more tips on how to properly maintain your Jeep in the heat this summer, contact Town and Country Jeep Chrysler Dodge near Long Island and schedule service today!