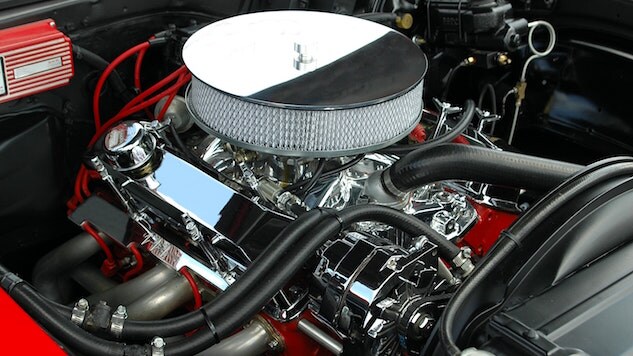 If you're used to cruising on the highway and accelerating with ease when suddenly your vehicle is stalling, it might be time to consider an engine tune-up. Performing preventive maintenance and replacing worn parts at suggested intervals is also integral to the preservation of your engine.
At our Merrick area Chrysler dealership, we realize that your car has a complex system of parts that work together for top engine performance, and these need attention. Based on time and mileage, engines are no different from other vehicle parts in that they too wear out. For this reason, our team hopes to share with local drivers how to perform engine tune-ups so that their drive is always safe.
Helping Merrick Area Drivers With Engine Tune-Ups
The engine fuel system is a crucial part of your vehicle's integrity, so knowing how to maintain it is key. While it may seem complicated, in about one-to-two hours you can perform the tune-up your engine needs. Before you begin, you'll need to have an air filter, spark plugs, spark plug wires, hoses, belts, a PCV valve, a distributor cap and rotor kit, an oxygen sensor, some rags, and basic hand tools. If Merrick drivers are unfamiliar with any of these pieces, our service center experts would be happy to help identify these necessary items.
When you're prepared, you should begin by inspecting the cooling system's rubber hoses, and assessing the connection points and hose clamps for wear. Next, check the condition of all vacuum lines on the engine, as a vacuum leak can be enough to cause a rough-running condition. You'll also want to inspect and replace accordingly the engine's rubber serpentine belt or V belts on older models.
It's a lesser known tip that you should inspect and replace the air filter regularly. This filter traps airborne contaminants and prevents them from entering the engine. You'll need your spark plugs and spark plug wires in the event that these need replacing based on manufacturer guidelines, or about every 100,000 miles. Similarly, the distributor cap and rotor should be replaced if spark plugs and spark plug wires are worn out.
If you aren't getting the same gas mileage you once reaped from your vehicle's earlier days, it may be time to replace your oxygen sensor. There's likely to be more than one sensor, so check each one for wear. The PCV (positive crankcase ventilation) valve should be replaced based on vehicle manufacturer guidelines. Lastly, one of the most important pieces that affects your engine's health is the fuel filter--if defective, it can clog carburetors or fuel injectors and lead to poor performance, hard starts, or engine failure.
For more information on tuning up your vehicle's engine, or to schedule a service visit, contact us at Town & Country Jeep Chrysler Dodge.