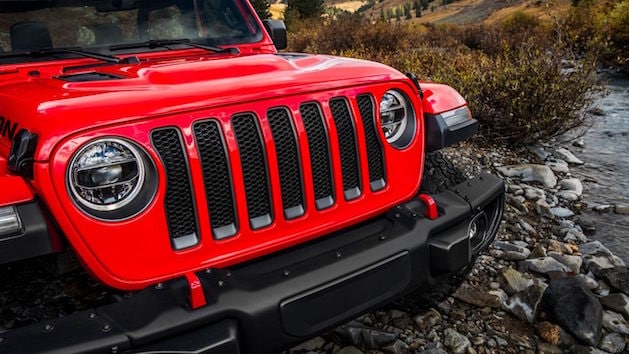 This summer Jeep enthusiasts should prepare for exciting outdoor adventures like off-roading on rocky roads and towing large equipment for fun outdoor activities. As the brand that's known for adventure, you can be sure that any Jeep will bring drivers to their summer destinations with thrilling handling but safe maneuverability. One option when looking for serious power that Jeep drivers in the Westbury area should look at is the Jeep Wrangler, the perfect summer getaway vehicle.
The Jeep Wrangler Safely Tows Your Outdoor Equipment Near Westbury
One of the best options for towing your equipment is the Jeep Wrangler. This model can take you over rough terrain and up steep hills, but it's important to know how to maneuver your added load. The Jeep Wrangler has a towing capacity of about 3,500 to 4,000 pounds, and your cargo load should not exceed this weight.
The Wrangler requires four components for maximum safe towing. For one, a receiver or bumper hitch should be mounted on the rear of a Jeep Wrangler. A receiver hitch sits under the bump, bolts in place using existing holes, and mounts to the frame or on the rear-most crossbar. The bumper hitch replaces a factory bumper, and can allow a few inches more for clearance beneath the Jeep than the receiver hitch.
A ball mount provides a platform for mounting the ball, while the pin and clip holds the ball mount securely in the trailer hitch receiver. Another component is the trailer hitch ball, which sits on the ball mount and provides an attachment point for the trailer. Finally, you'll need a wiring harness to power the lights on a trailer that runs from your Jeep to the trailer connector. Our Jeep dealership near Westbury recommends that you add trailer sway control to keep your trailer on the right path amid gusts of wind.
For more information on the Jeep Wrangler or to learn more about safe towing, contact us at Town and Country JCD near Westbury.