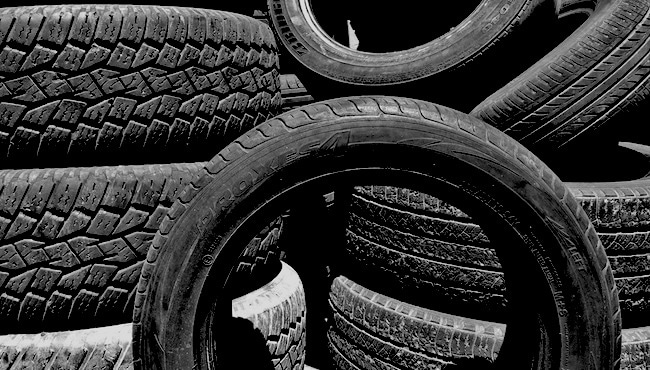 How to Tell if Your Tires Are Bald
Good tires are integral to both your car's performance and your safety. If your tires aren't in great shape, it's harder to stop or control your car, particularly in bad weather or rough road conditions. At our Long Island area Jeep, Chrysler, Dodge, and RAM dealer and service center, we think it's important for drivers to check their tire condition regularly to avoid driving on bald tires.
The phrase "bald tires" doesn't necessarily refer to tires that are completely bare. Bald tires might appear to have a bit of tread on them, but not enough to ensure safety and high performance. And it isn't enough to just guess whether or not you should be in the market for a new set.
Fortunately, it isn't very difficult to check your tire condition. Tire tread depth gauges are cheap and readily available at any auto parts store. But there's an even cheaper option, one that costs between $0.01 and $0.26.
If you've got a penny, you can determine whether or not your tires are safe to drive with. Usually, 2/32" of tread is the very minimum of what's considered safe, and it's the amount you'll need to pass a car inspection in New York. So take a penny and place it between the treads in your tires, making sure that Abraham Lincoln's head is pointed perpendicular to the surface of the tire. If any part of Abe's head is blocked by the tire tread, then it's at least 2/32" tall. If Honest Abe's hair is still visible, though, you're in the market for new tires.
Still, you don't really want to be getting by with the bare minimum, because tires can wear down fast. If you want to see if your tires are truly in good shape, track down a quarter and repeat the exercise. If any part of George Washington's head is eclipsed by the tread, you've likely got at least 4/32" left and are good to go. So if you're covering up our 16th President's hair on the penny but not our first President's on the quarter, a new set of quality tires should probably be on your to-do list, because you might need them soon.
Replacement Tires near Long Island
It's not enough to just check one tire in one spot: do those tests on all four wheels and in a few locations around each, to make sure they're wearing evenly and are all safe. And when it's time for new rubber, it's also important that you get the best deal possible. Check out our Long Island area parts specials regularly for seasonal deals on new parts and tires!
So if it's looking like tire time, call our service department at Town & Country Jeep Chrysler Dodge Ram at (888) 862-0788 or schedule service online.