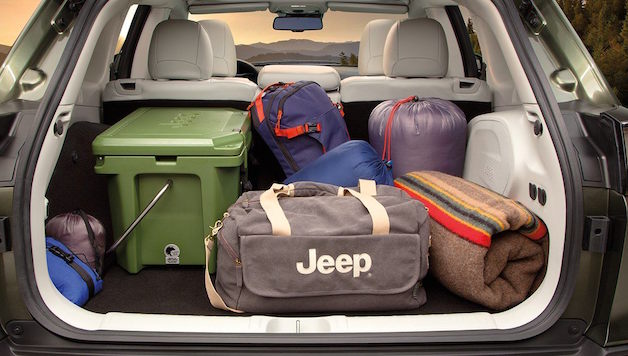 It's time to head back to school, and you likely have plenty of cargo to bring back with you. It's easy to think about packing your vehicle when it has convenient, changing seat configurations and lots of space like many Jeep, Chrysler, Dodge, RAM and other new vehicles offer at our Long Island car dealer. The sales team at our dealership has seen the best in cargo capacity and efficiency from these vehicles, so they know what customers mean when they're looking for a vehicle that can handle heavy packing. While packing these vehicles is easier than others, knowing how to arrange equipment to fit the most cargo is a useful skill everyone can benefit from when packing to go back to school.
Being Efficient With Your Jeep Near Long Island
Whatever model you're driving, it's important to know some useful tips for packing so you can fit all of your precious cargo. While it's ideal to think you can bring anything and everything you need in one trip, you should consolidate what you're packing so that the most important items are definitely included. It helps to pack smaller items inside larger items like shelves or boxes to make good use of the space. Many vehicles have no problem with hauling heavy loads, but it's important to remember not to pack unnecessarily heavy items that might weigh down the vehicle. You'll want to balance the car by placing the heaviest items towards the center of the car first, and then placing equal weight on each side.
When you're serious about packing for back to school and future heavy-load journeys, it's a good idea to think of getting a new Jeep, Chrysler, Dodge, or RAM. These manufacturers produce reliable, spacious, and efficient vehicles that won't break the bank for hauling all of your heavy belongings to your destination. Luckily, our Dodge dealership near Long Island has plenty of helpful new vehicle specials that will help you drive off in the Jeep, Chrysler, Dodge, or RAM of your dreams.
For more information on packing your car for back to school, contact us at Town & Country Jeep Chrysler Dodge!