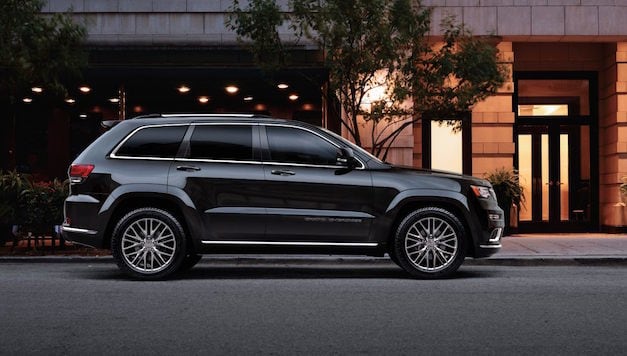 When you're in need of cargo space, it's important that your vehicle has it so you can do all the things you need to in a daily basis. We understand that your family comes first, so you'll want lots of space to accommodate everyone's busy lifestyles. Whether it be loading in soccer equipment in the back seat, or filling the car with the soccer team, you should have a car that matches your every need. That's why our car dealer near Westbury carries a large selection of SUVs and larger vehicles that vary in size to meet our customers' unique needs.
Jeep Grand Cherokee Near Westbury
We respect that there are many reasons our customers need larger vehicles. Beyond fitting the important people in their lives in the car, those who travel often need space for their suitcases. People who like adventure will want space to bring their outdoor equipment and people who transport items on a daily basis will depend on a larger vehicle to fulfill their job. With so many reasons to buy a larger vehicle, we have a few favorites that we recommend.
One option is the classic Jeep Grand Cherokee. This utility vehicle is useful for its cargo space, with helpful features like a rear seat that splits and folds in a 60/40 fashion. Using carry-on suitcases, Car and Driver created a test to show that the Jeep Grand Cherokee has the capacity to store 24 suitcases for Westbury area drivers. This is an impressive number, especially for those who want a vehicle that has no problem storing a lot of luggage. When it comes to vehicles that are ready to haul all of your cargo and carry those who matter most, our car dealership offers many options.
For more details on why you might need more trunk space in your next vehicle, contact us at Town & Country Jeep Chrysler Dodge.