When purchasing a new RAM, Long Island drivers have a lot to consider. There are many factors that influence how your pickup can tow. When discussing your needs with our sales staff, they will talk about important systems in the vehicle that will either hinder or promote your towing and payload abilities.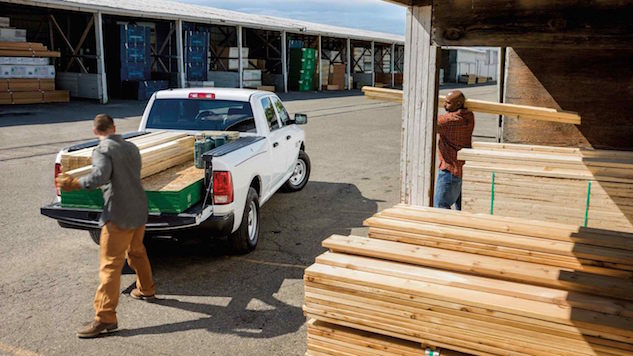 Gross Combined Vehicle Weight (GCVW): This is the total combined weight of a fully loaded vehicle which includes passengers, payload, and everything to tow.
Gross Vehicle Weight (GVW): This adds up to a fully loaded vehicle, including passengers and payload but excludes towing.
Gross Trailer Weight (GTW): This is the total weight of the trailer including all the cargo in it.
Curb Weight: This equates to the vehicle without any passengers, cargo, but including all necessary fuel, fluids, and standard equipment.
Axle Ratio: Axle ratio is the revolutions per minute of the driveshaft and the rear axle. A higher number offers more towing power; on the other hand, a lower number provides better engine efficiency.
Trailer Tongue Weight: This is the downward force exerted on the hitch ball by the trailer coupler. It should fall between 10 to 25 percent of the GTW.
What Can You Tow Near Long Island With A RAM
So now you know the different integral parts that create your RAM towing and payload numbers! You also cannot forget about the engine and transmission as they also are critical to its performance. Our RAM dealership has a few items Long Island drivers may be towing. These are estimated weights just to give a rough idea of what you can bring with you!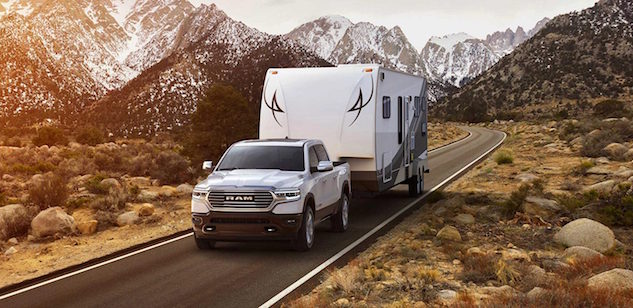 Boat trailer: 300 – 1,512 pounds
Sailboat: 7,000 pounds
Camping trailer: 3,000 pounds
Gravel: 3,400 pounds / yard
Backhoe: 14,000 - 19,000 pounds
Equipment trailer: 1,600 pounds
Motorboat: 2,500 pounds
Horse trailer: 2,400 pounds (unloaded)
Each RAM can vary with it's towing capacities. Trucks can be built to support more or less. It's up to you and what you need, and we'll ensure you'll have the right vehicle. To learn more about inventory, please contact us at (877) 272-5787.